Tempo Traveller Rental in Amritsar
Tempo Traveller in Amritsar on cheap rates, Rates for Per Day Local & Lump-Sum Basis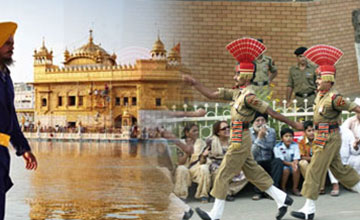 Karan Car Rentals is one the best & leading taxi and tour provider in Amritsar along with all North Indian Tourist Destination.
Karan Car Rental offers Best Tempo Traveller Services in Amritsar. So rest assures that you are going to get trustworthy services from a trusted car rental Agency in Amritsar.
Karan Car Rental is unique as it understands what you really need. We provide you with the right kind of cabs & Tempo Travellers on rent in Amritsar which you want that satisfies all your needs with online cab booking services in India.
"Karan Car Rental" differ from other competitors as we only work with trusted rental partners who share our commitment to customer service before, during and after the rental. We offer wide range of tempo travellers at best rates which suits best to the customer requirements. We offer tempo traveller based on daily basis, weekly basis and on monthly basis based on the customer requirement. Hire Luxury Travellers from Amritsar, Tempo Traveller Rental for North India Tours, We also provide tempo traveller rental service to local trip and outstation trip from Amritsar covering all major places across Punjab with Himachal Pradesh, Jammu & Kashmir, Delhi, Rajasthan, Uttarakhand etc.